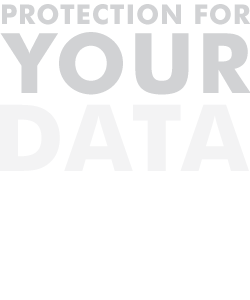 Protect your Data
Studies show that up to 95% of businesses that experience a significant data loss go out of business within 2 years. They didn't consider the devastating effects of a disaster destroying their data until it was too late. Housing your server and/or data with Benson & Associates is designed to provide exceptional security, connectivity and support. Using space on one of Benson & Associates' servers also reduces your initial capital investment. Why keep your data off-site? Co-locating your servers at a secure, monitored, environmentally-controlled data centre just makes sense. Your most valuable business asset is your data – shouldn't you take steps to protect it?
Secure Hosting Service
We can host your Exchange email and your website so you are always connected to the world. Our team of experts is ready and able to provide a variety of additional services, which include installing, monitoring and managing servers, firewalls and backup and disaster recovery services.